We've provided thousands of business owners small business insurance quotes. Compare the best business insurance rates for free.
Why Work With Us?
We write insurance in the 48 contiguous states

Our goal is to find you the

right coverage level at the best price.

We make shopping for the best carrier quick and easy.

Our licensed agents will find you the ideal insurance coverage to protect your most valuable assets and provide you peace of mind.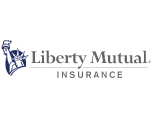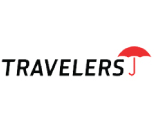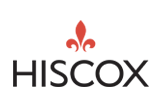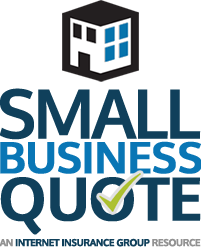 Small businesses are at the heart of the American dream, helping drive the economy and encouraging innovation. At smallbusinessquote.com, we help you protect your dream by guiding you to the insurance coverage that's right for you. From liability insurance to commercial auto insurance, we make shopping for coverage quick, easy, and painless so you can focus on what really matters—growing your business.
With more than 40 years of experience, our team knows the insurance field inside and out. We're proud to have close, long-standing relationships with many top-rated insurance companies, including Liberty Mutual, The Hartford, Travelers, and CNA Insurance, just to name a few. At smallbusinessquote.com, we shop all the major insurance companies so you don't have to, connecting you with the right policy for your small business.
How It Works
We want your small business to thrive. That's why our highly trained licensed insurance agents are here to guide you to the ideal coverage for your needs, including:
All you need to do is submit your form, then we'll review the information and contact you directly within two business hours with free quotes from leading insurance companies. This allows you to compare a variety of coverage plans and rates, so you can choose the insurance provider and policy that meet your needs and fit your budget. It's fast, easy, efficient—and free.
If you prefer to call us to receive your free insurance quotes, simply pick up the phone and dial 888.834.8619 M-F 8:30am-6pm EST.

Who Needs General Liability Insurance?
All business owners should have some form of general liability insurance to protect your business, even if you think you're not at risk. Just a single accident could result in a devastating lawsuit. We provide you with general liability insurance quotes to make sure you are protected against these types of situations.
General Liability Insurance in a Business Owners Policy
General liability insurance is available through a business owners policy (BOP), along with other various protections. If you need to protect things like personal property, or commercial buildings such as garages or storage facilities, you might require the additional protections provided in a BOP.
General Liability Insurance Cost
General liability insurance is surprisingly affordable, but there are exceptions. Businesses with a greater risk of causing personal injury or property damage will pay more. For example, contractors or landscaping companies will pay on the higher end. Businesses with little risk, such as retail shops, will pay less.
How Much General Liability Insurance Coverage Do You Need?
Risk is the single biggest factor in determining how much coverage you need. No one anticipates accidents or mistakes. However, some companies are just more prone to them due to the nature of the business.
Who Needs Business Owners Insurance?
As a business owner, you're exposed to many risks. An accident caused by you or one of your employees could result in a lawsuit that puts you out of business. Business owners insurance can help prevent this from happening by protecting against this type of unexpected financial loss.
Business Liability Coverage
When it comes to liability protection, the broader the coverage the better. That's why BOP coverage provides business liability insurance that protects you in the event that your business is responsible for causing harm to a person and/or damage to property. It also helps cover the cost of your defense in a lawsuit.